The Bridge on the River Thomson  
Dine in the View
See the View
Be the View
After you arrive at the Walhalla Goldfields Railway, relax and have a cup of tea, coffee and a biscuit.
Board the train with your drinks for the 1.5 hr return trip, admiring beautiful Stringer's Gorge, its creek and the splendid Thomson River.
At our quaint Thomson Station, lunch awaits and now you return with it to the bridge and sit in splendor over the Thomson River to eat from your own chosen lunchbox sitting at your own table.
You can go on this trip in 2 ways:
Charter Your own Train for your own exclusive trip or

Join a group booking
20-30 people
Experiences to add to your ride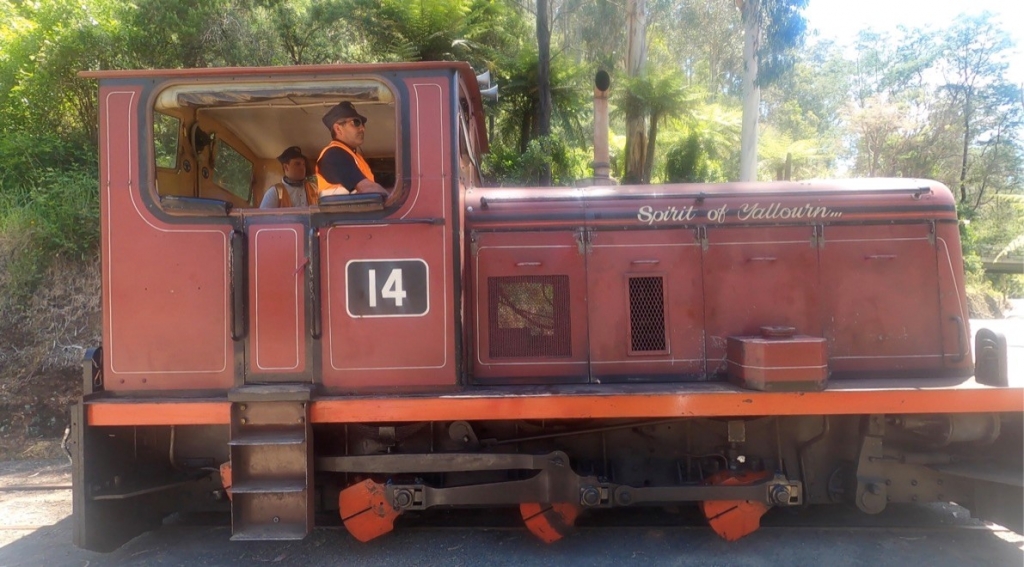 Driving a loco on the Walhalla Goldfields Railway is an unforgettable experience. If you want to do something different, here it is!
Drive over trestle bridges, creeks and the Thomson River in beautiful bushland. On the footplate you'll also experience the in-cab heat, noise and smells that is the workplace of the crew.
No previous railway knowledge or experience required – we will teach you the basics. You need to be at least 18yrs of age and reasonably fit and healthy.
The Driver for a day also includes:
a free Lunch for you and 1 guest
Lunch can be catered for your friends and Family for a nominal fee.
Certificate of Completion with Photo
One-year membership to the WGR
1 Denim Cap
Price on Application please call our office on 51656280 Tues – Friday 10-4pm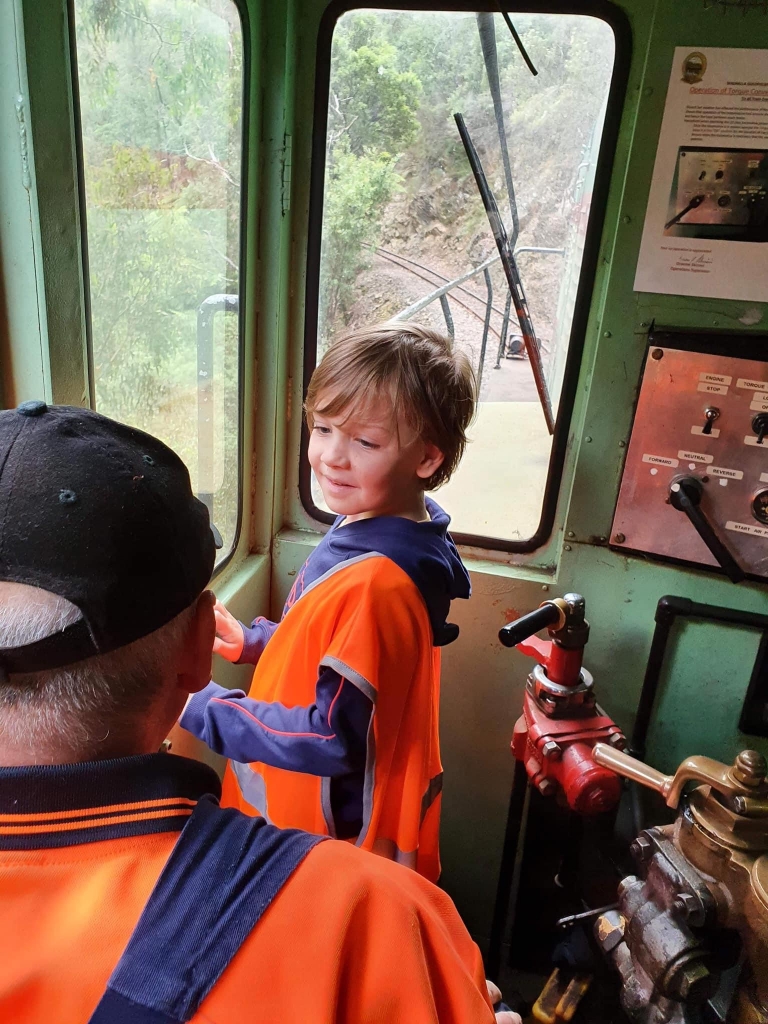 Take time to enjoy your train ride in two ways, from the comfort of a carriage as well as from the footplate.
Riding 'Up Front' with the crew is a very special experience. See what they see – the amazing trackwork laid along the rocky ledges, dramatic cuttings, trestles bridges and add to this, the in-cab heat, noise and smells.
Enclosed shoes must be worn.
Fare: Ride in the Cab   (is an addition to your travel ticket fare)
$20 for 1 adult (16 yrs and over)
$25 for 1 responsible adult and child under 16 yrs
email: office@walhallarail.com.au
phone: 0491 741 822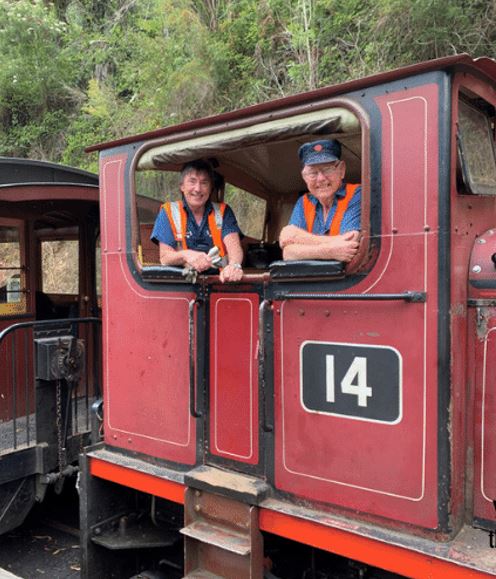 Host your events at Walhalla Goldfields Railway
At the Walhalla Goldfields Railway we have the most stunning buildings and platform areas built to recreate the historic buildings of past – both the Walhalla station and the Thomson station reflect construction from last century and have been built by the hard work and keen eyes of our many volunteers.
Subscribe to Walhalla Goldfields Railway to stay up to date with all the news on the tracks.